VIRTUAL MACHINE SERVER LICENSE ACTIVATION 
INTRODUCTION
This guide will hep you to activate your trial license and convert it to a life time one. This procedure can be apply to eather the virtual machine and Raspberry Pi license.
Note: This operation won't be necessary at the purchase of the EVE X1 server Which is available with a life time license already included.
PROCEDURE
Please follow the steps below:
Step 1: Power on the hardware unit
Step 2: Connect the unit to the LAN network
Step 3: Launch your internet browser and open a new tab
Step 4: Type http://www.ilevia.com/evelocalip.php on the URL bar
The internet browser will display a list of IP addresses of all the servers in the network. In presence of a single EVE server in the network you will directly land on the web configuration panel login of the only server connected to the local network. On the admin panel login you will find all the most important information about your server: firmware version, license ID and status, public IP, MAC address.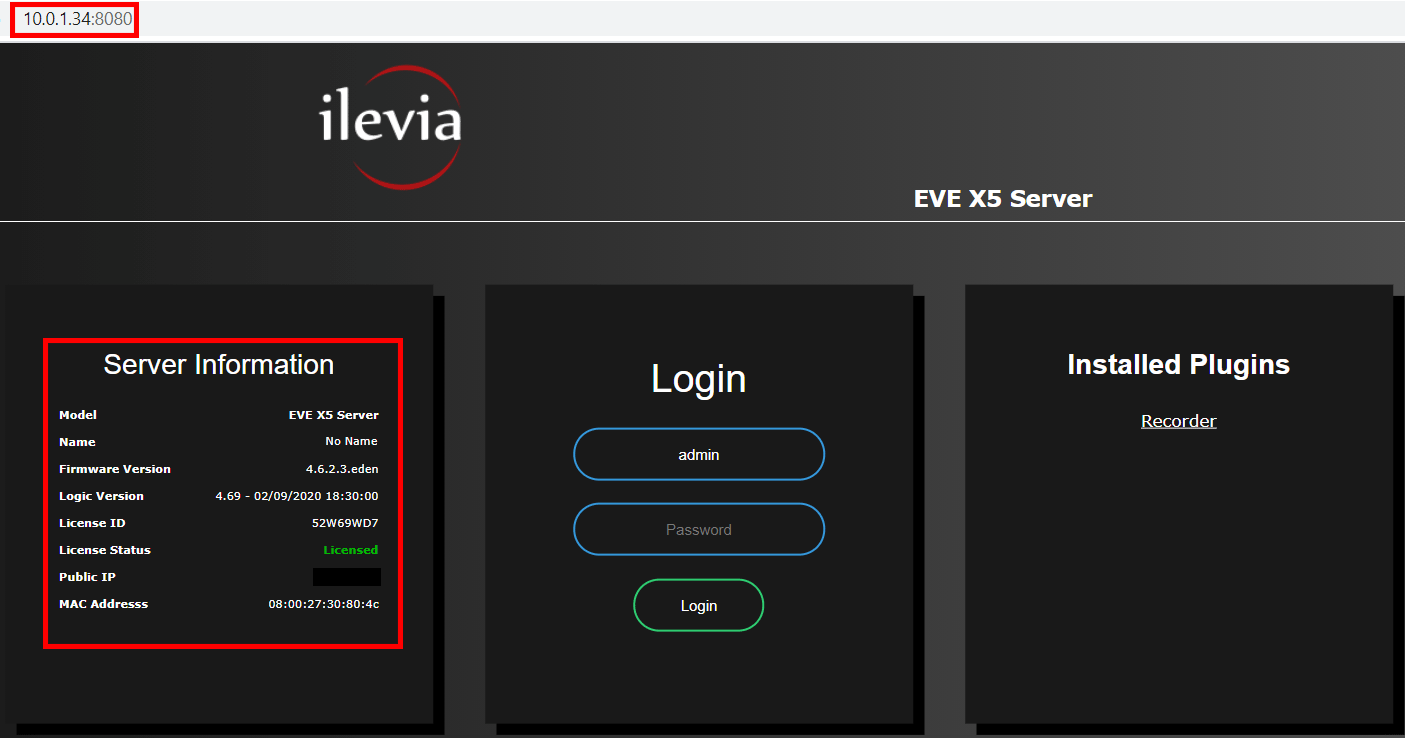 Step 5: Fill in the credential fields and click Login (Default credentials: Username: admin / Password: password)
Step 6: Once successfully signed in, click on Information menu to get general information about your server
Step 7: Send an e-mail to our technical support reporting the License ID code of your EVE server
Step 8: Wait for our reply before proceeding with the next steps
Step 9: Wait a couple of minutes after receiving our activation confirmation then update the page and login
Step 10: Access to Information menu. When successfully activated, License Status turns to display "Licensed"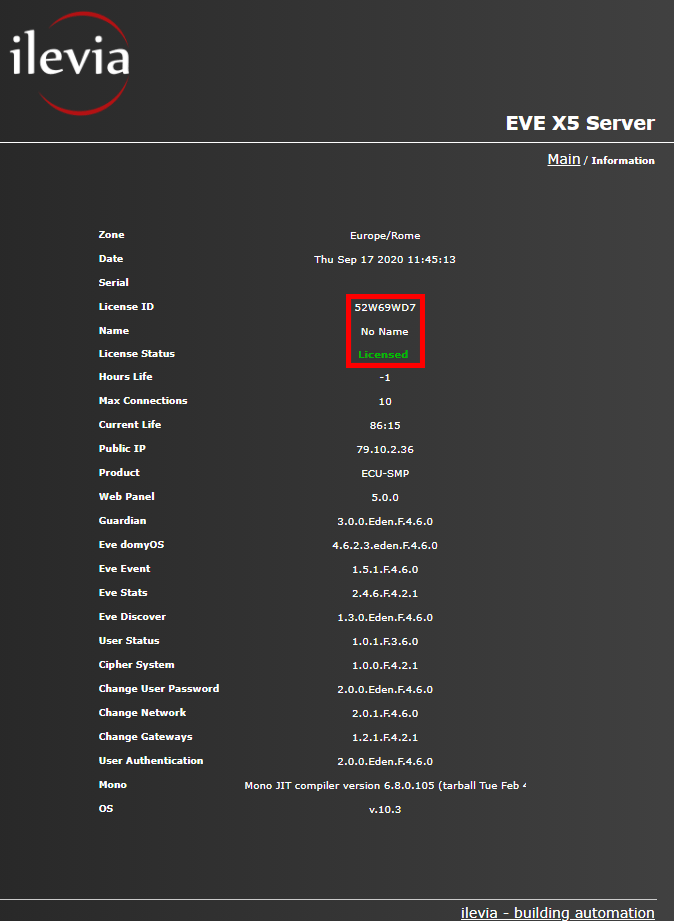 Congrats ! Your Trial License is now converted to a Lifetime License with a lifetime validity!
Still Need Help? Our Customer Service Is Here For You.