LICENSE ACTIVATION PROCEDURE
INTRODUCTION
This guide will hep you to activate your trial license and convert it to a life time one. This procedure can be apply to eather the virtual machine and Raspberry Pi license.
Procedure
1. Turn on the device;
2. Open your web browser;
3. In order to connect to you EVE Server web interface enter this URL on your address bar: http://www.ilevia.com/evelocalip.php
The browser will display a list of all the IP addresses of all the servers in the network. If there is only a EVE server inside the network you will be directly connected into the web interface of your server EVE.
On the admin panel login you will find all the most important information about your server: Firmware version, license ID and status, pubblic IP and MAC address.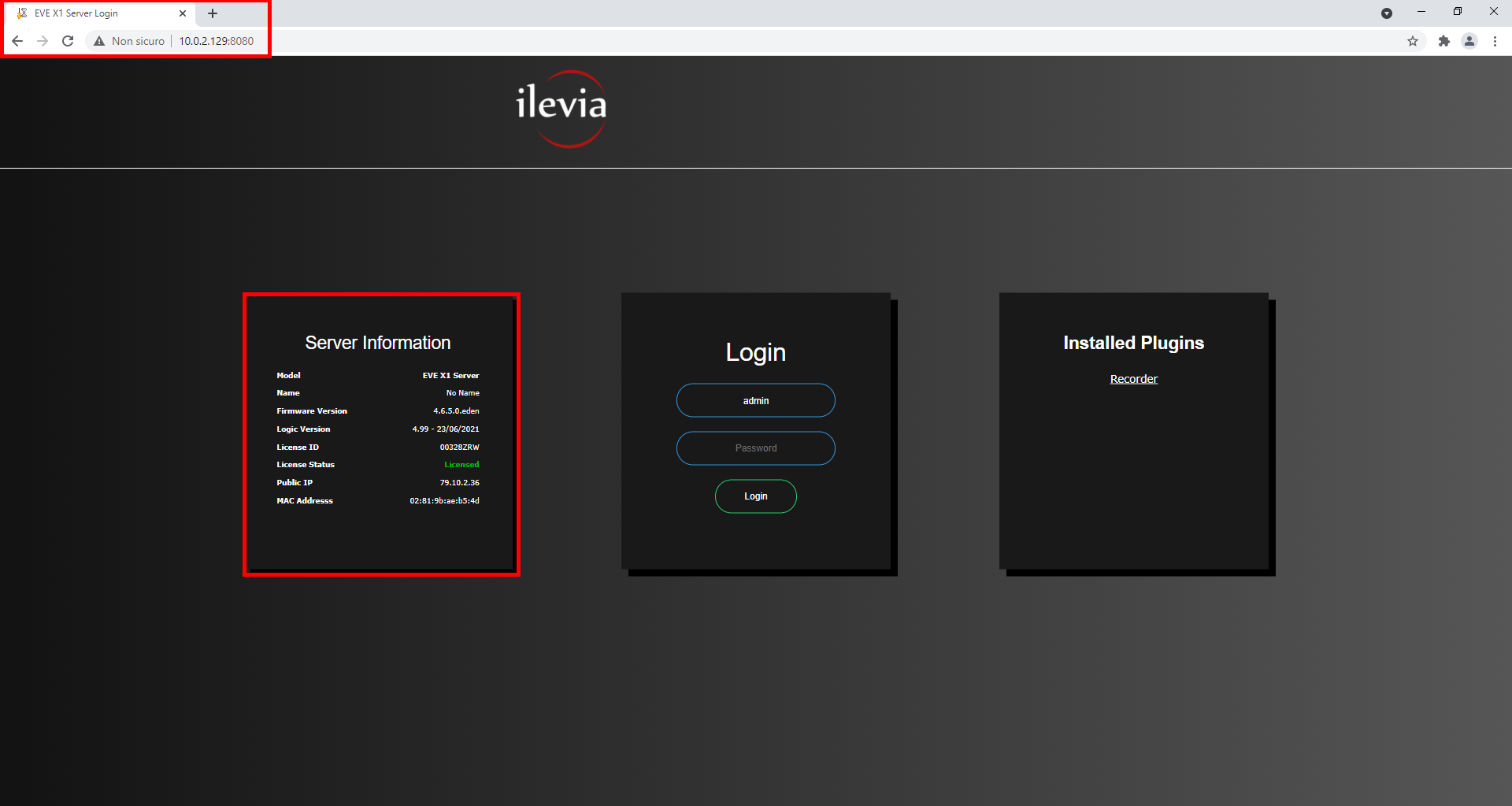 Login with your username and password (default are 'admin' and 'password'). Once succesfuly logged in, the navigation menu will be displayed in front of you.  
Information
Click on Information menu to get general information about your Server license ID and status;
Send an e-mail to

 

support@ilevia.com writing the "Unique ID" code of your EVE Server;
Wait for our reply before proceeding with the next step.
In case you need to activate more than a license, we suggest you to prepare a Raspberry at a time.
Get the license ID of all your EVE Server licenses and send them in a form of a list to the following email address: support@ilevia.com
The license activation could require about 2 minutes then update the page.
check the "hours of life" value. As soon as the server is licensed, this value will change form 168 to -1.