Chart
---
This component allows you to create graphs using gathered information and to display them in the user interface. Each information deriving from a sensor, or counter, or switch can be used to be represented in a chart.
A reminder before continuing:
Before using this component it is recommended to view the technical guides of the following components to fully understand the process of configuration of the component Chart:
EVE Remote Plus
---
Three different view mode possibilities: "CLASSIC", "MODAL" and "HIDDEN". Learn more about the component's view modes.
Chart's date is displayed next to the chart's date picker icon.

Chart's date picker icon. Tap on it to change the date.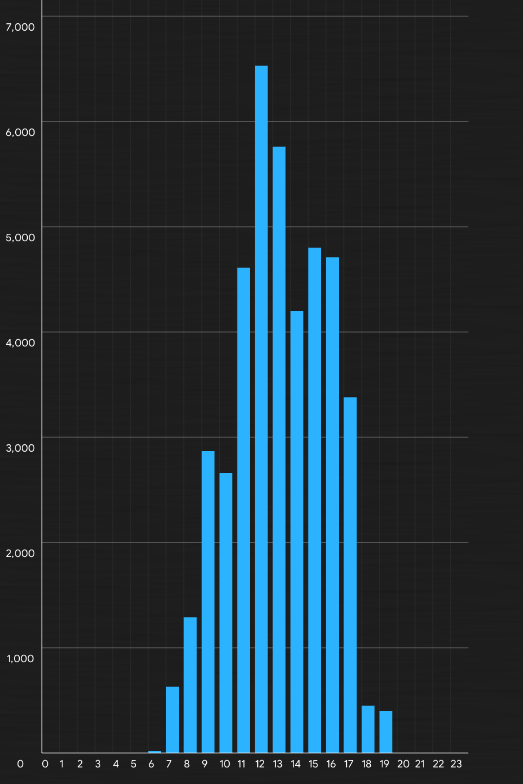 Zoom in / zoom out on the chart to focus on a specific time..

Move it forward and back to analyze chart's data.

Chart's range picker icon. Tap on it to select a different time lapse (Day, Week, Month, Year).